Here is one more picture from Carolina, in Maranhão's countryside. This one has been taken in July 19th, 2011. Once again Bruno has decided to show him many times, as in the picture taken at Village Rio Verde last April.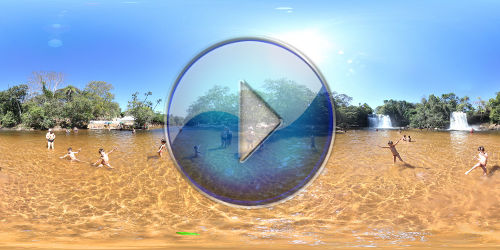 Other panoramas from Carolina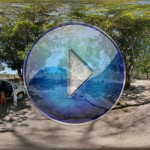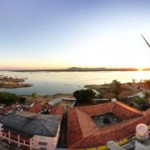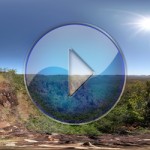 Technical datasheet:
It has been done once again without a tripod, but it was very easy to assemble. The parallax errors practically didn't exist. Nature pictures some times are like this. This one doesn't have strong or very long straight lines. The only parallax adjustment was made at the electric transmission wires, far away. Besides that it has a little hole in the water due to some masks I have used. To fix that a clone tool was used.
Once again I did different expositions from one only original image and combined them using Enfuse.
See you, Cartola.