This is one more picture made at Carolina, Maranhão, Brazil. And I'll post many more here as I finish them. The picture was taken in July, 2011. I think many can will feel nostalgic with this kind of image, like me. I used to camp and to go to countryside when I was a kid. Places like this bring me very good memories. I didn't know Carolina before, we went there because much people from my wife's family have some history there and have a special place in there hearts for this place.
At the picture we can see the kids playing. They were throwing rocks with a slingshot made with a fork and some elastics. Two of them are my own kids.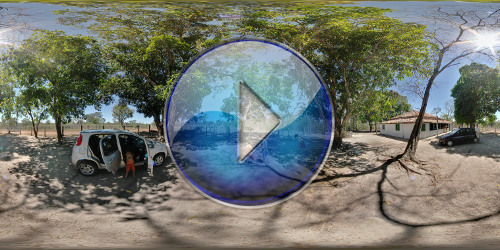 Related pictures:
Technical data sheet:
This has been an easy picture. Good light, few "human lines", few people movement. I think I can improve my pictures sharpness and noise reduction. I will begin to work with RAW files and learn how to deal better with those aspects.
To improve the dynamic range I have simulated different expositions from the original image at GIMP and then combined them with Enfuse. If I haven't done that the darker places at stronger shadows would show less details. For this the RAW file possibly will also give better results.
It has also been the first time I gave more attention to noise reduction. After some tests I have used a demo version of Neat Image Standalone for Linux on FreeBSD. It ran ok and I liked the result. Next time I might test some GIMP plugins or ImageMagick scripts to noise reduction.
See you, Cartola.