Hi,
here is one more panoramic picture, this time giving you the opportunity to visit the entrance of the beautiful city of Teresópolis, near Rio de Janeiro, Brazil. This specific place is know as "Soberbo", which could be translated to superb, and I think you cam understand the reason by watching the immersive photo. The privileged view reaches the Guanabara Bay, at more than 60 miles (100km) away. Closer to the Soberbo is the most famous mountain, called "Dedo de Deus", which means "God's Finger". Many stores and other companies in the city use this name.
The city is well know from those who like tracking and scaling activities, with many different places to visit. The "Pedra do Sino" (Bell's Rock) is probably the most famous climbing place in the area. For those who like easier workouts, I recommend the Parque Nacional da Serra dos Órgãos, where you can take a walk in nature with a beautiful river.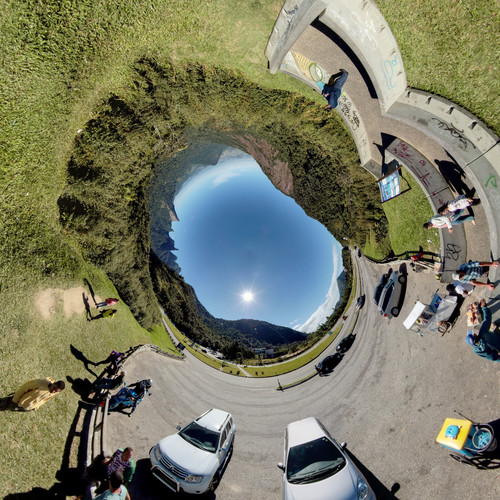 Technical Datasheet:
Cheers, Cartola.