Hi folks,
this one comes with a big delay. The birthday meeting has been in August 2011. Guess who is celebrating? The hostess Valéria has achieved Bruno's record and has shown herself 8 times in the picture.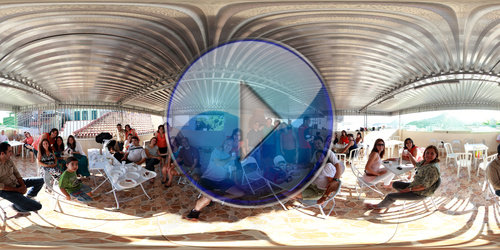 Technical data sheet:
People got too close to each other at this picture. It has made the stitching a little difficult. Most of the joining job has been made in GIMP. In a group like that, where there is people in almost all the horizontal field of view, it is maybe necessary to do a more intensive direction job to guide people's position and avoid hours and hours of post edition.
See you, Cartola.