I've been in Carolina on my last vacation, in July 2011. It is a small and beautiful place on the countryside of Maranhão, Brazil. It is located on the right margin of Tocantins river. The city was founded in 1809 with the name of Arraial São Pedro de Alcântara. According to a 2009 census it has a few more than 25,000 inhabitants. The picture have been taken from a church tower using a 6 meters (19.7 feet) pole.
See the complete panorama here!

And don't miss the beautiful Little Planet format!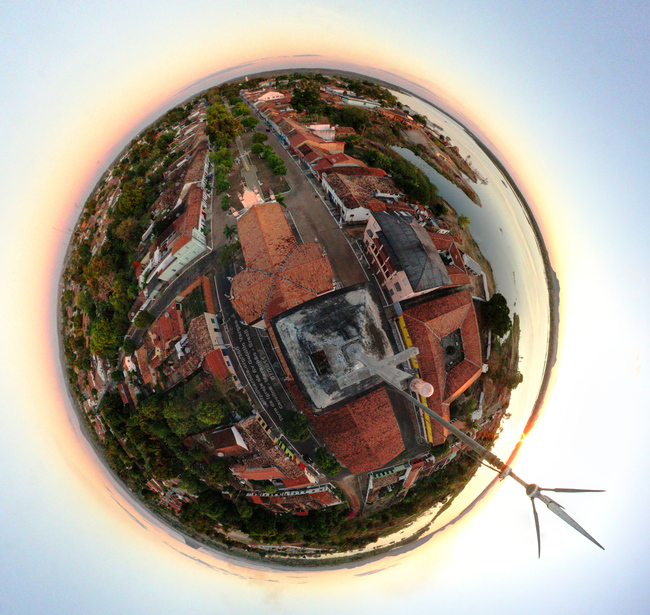 Technical data sheet:
See you, Cartola.