In June it is beginning to get a little cold in Rio de Janeiro – at least cold for the people here. In spite of the shiny sun, the strong wind gave us a little cold sensation. When we saw all those kitesurfs we thought about going to the beach to see if our new eagle kite works. Felipe, the younger boy, didn't like the cold wind and refused to appear in the picture. Bruno was there to hold the kite strongly and don't let it go away.
CLICK TO SEE THE PANORAMA INTERACTIVELY
Once again the outdoor picture gave me a beautiful little planet image. Job done, picture taken and we left the beach. Hope you all enjoy as we did. This picture is now at the wall in the boys' room.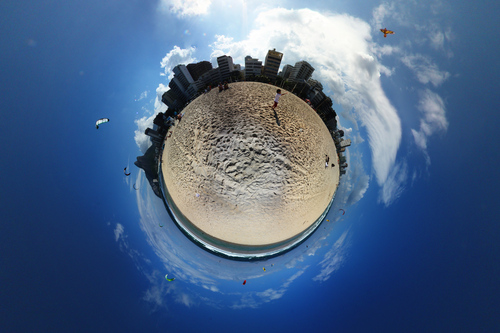 Technical data sheet:
See you, Cartola.