Hi people,
this is one more 360 picture in a Music at the Museum project. This one was taken last June during a presentation of Pablo Lapidusas, a Brazilian pianist. On this one we can see a beautiful room of the National Museum of Fine Arts, in Rio de Janeiro, Brazil. Please, never mind about the sound quality, cause I recorded it on my cell phone.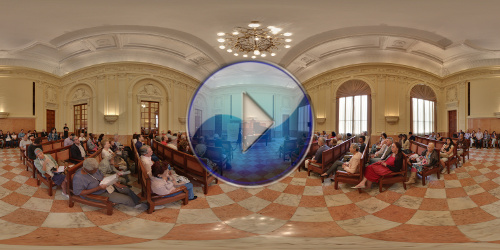 Technical data sheet:
I liked the final image quality. There are some ghosts due to the combination of 3 expositions with enfuse. Whoever moved turned into a ghost 🙂
See you, Cartola.