Hi there,
in many advanced image editors there is a tool called "clone". It is a very good option to correct the hole at the nadir (the down view) in a panoramic image of the full visual sphere. You know that hole left by the tripod, its legs and possible shadow? Well, it uses to be a pain for the beginner. At this small video I try to call your attention to this possibility in a real panorama I've made and that's going to be my next published picture here at the blog.
At the start, the video shows the panorama navigation using Panini, with which I've opened the equirectangular projection. It is also capable of opening the cube faces.
I've decided to show at the video only the cloning phase to correct the nadir. Besides this it is also necessary that you know:
How to shoot an immersive panorama
Treat and stitch the pictures
Generate the cube faces
Use an advanced image editor – I've used GIMP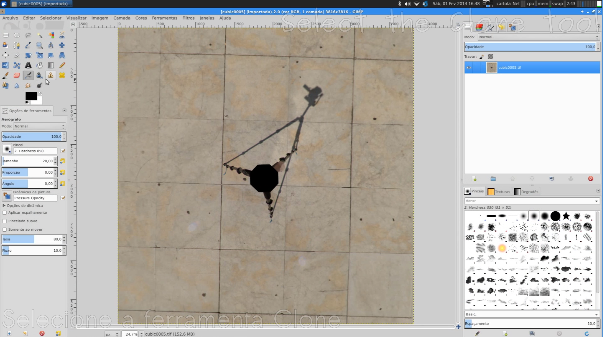 Hope it can be useful.
See you, Cartola.