This picture is just to remember this moment with some good friends. Those, including me, are people from CAP-UERJ, which was our school from 1983 to 1989 and for some since 1979. In fact this is just a small group from there. We have a mailing list with about 120 people.
This time I asked people to look at the camera, so I wouldn't hear those female complaining about taking them in a not adequated position.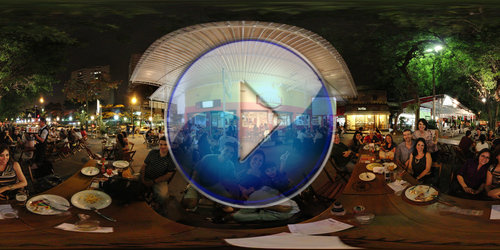 Technical datasheet:
The photo itself is not very good. Maybe I should have increased the ISO and used a noise reduction filter then. Surely if I have used RAW it would have helped too. The stitching didn't worked very well and I had to make some post editing to join some lines, mainly on the nadir view, not only to remove the tripod.
See you, Cartola.