This is the interior of one of the most important catholic churches in the City, The São Sebastião's Cathedral of Rio de Janeiro, Brazil. It has a very big and beautiful interior view with a big concrete structure and stained glasses all around. Located very close to other historical monuments at downtown Rio de Janeiro. I have never been there before taking this pictures, even working very close to the place. When you get into the church a good peace sensation flows into you. I liked it.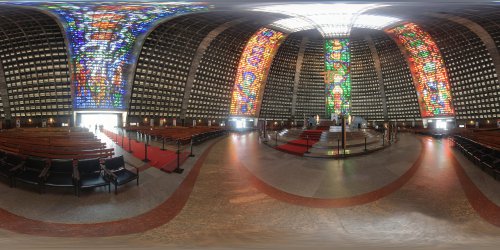 To compose the experience I have chosen a Bach music, Jesus bleibet meine Freude. I hope you like it.
Technical data sheet:
See you, Cartola.